About Us
About Roga
Take control of your stress for a happier, healthier life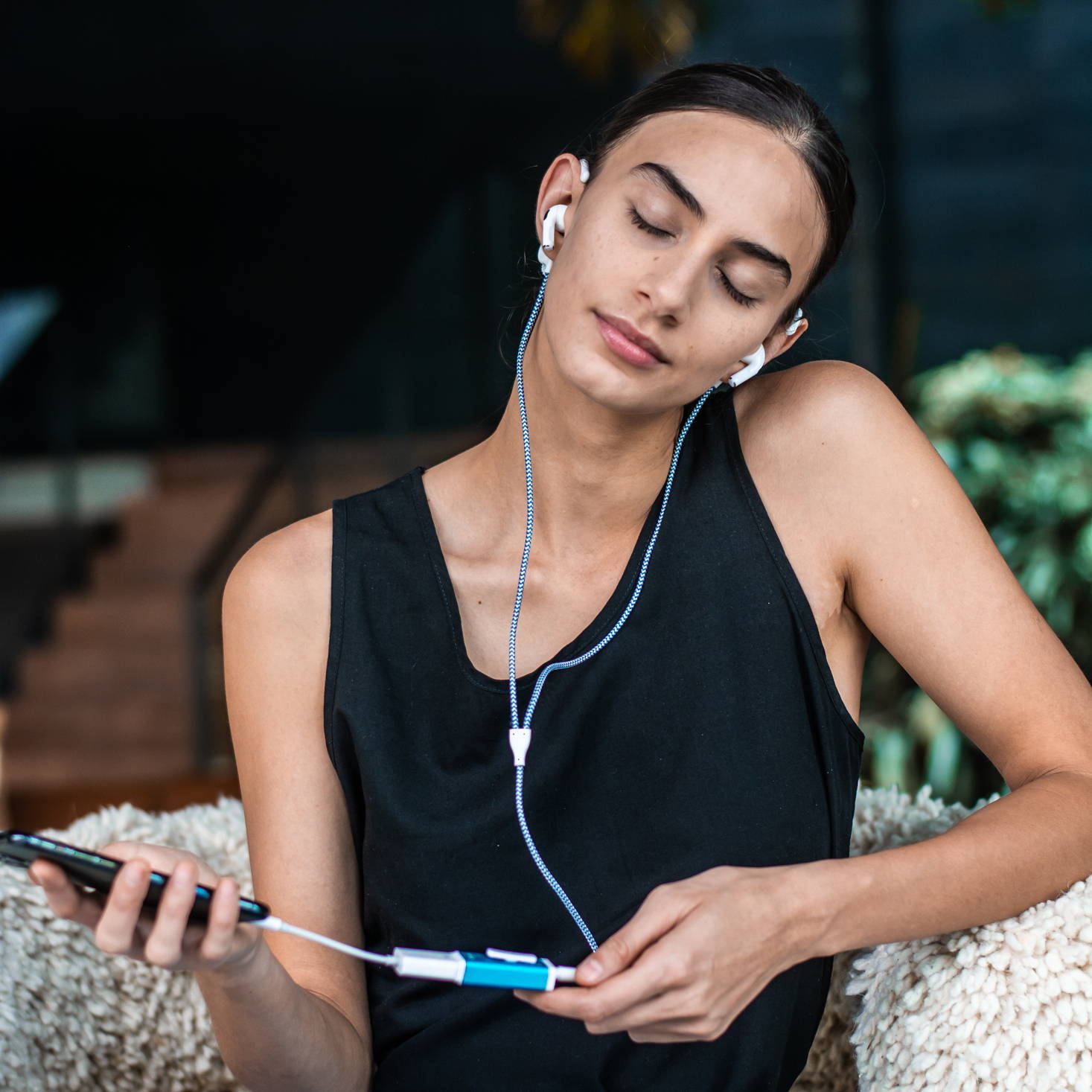 We built Roga because current health tools often don't cut it. Talk therapy and drugs may help, but are often very expensive and time consuming. The Roga wearable puts you back in the driver's seat.
Roga is a therapeutic wearable, designed to be worn discreetly, like a pair of headphones, that works by sending gentle pulse to the brain that signal safety to the nervous system.
It's a safe, non-invasive way to relax, and find flow. Using the Roga wearable consistently over time helps to retrain your nervous system, helping you recover from stress and feel better overall.
"We built Roga to help solve a fundamental problem - medication alone is not enough to save us from the mental health crisis. We as humans are not evolving fast enough to deal with the toll that modern life is taking on our bodies and minds."
Ami Lebendiker
Co-founder and CEO, Roga Life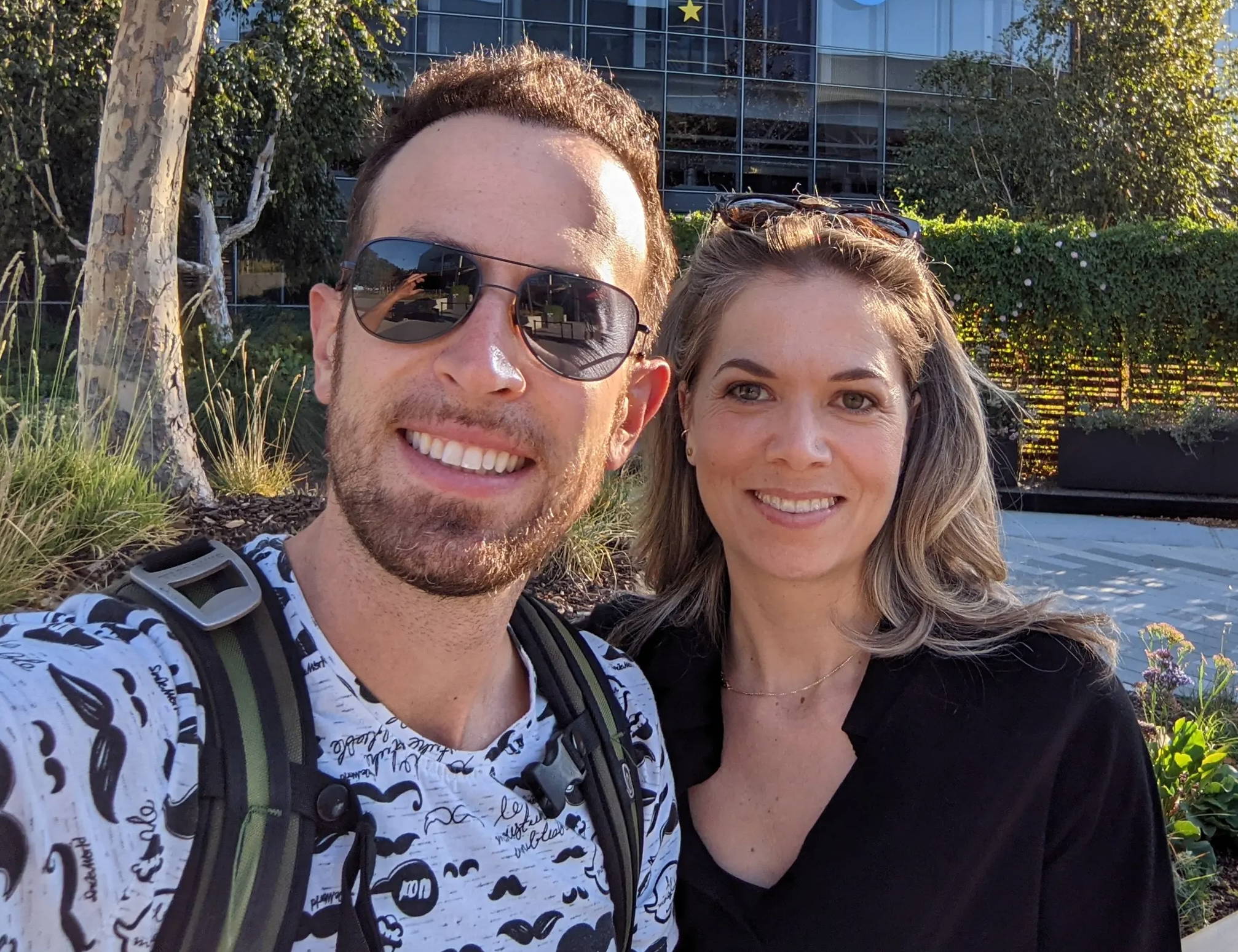 Dr. Alison Smith (CSO) holds a PhD in neuroscience from the University of Waterloo, where she was formerly an adjunct Professor of Applied Sciences. She has spent her career studying neurophysiology and the applications that can alter brain functioning. She also served as lead scientist for neuroscience research company Vielight, investigating the neural effects of devices on high performance athletics, brain training, and meditation. Originally from Canada, she currently lives in Toronto.
Ami Lebendiker (CEO) holds a Master's from the London School of Economics and an MSc from the Ivy Business School in Canada. Previously, he was a product manager at Google, where he led the development of the Google Home and the Pixel phones.
Dr. Alison and Ami got motivated to create Roga after years of searching for ways to soothe their own stress and burnout. Ami had been at Google for 10 years working under intense pressure. After years of dealing with burnout he found that the available treatment methods of therapy and medication were expensive, time-consuming, and full of adverse side effects.
Dr. Alison has also struggled with severe stress most of her life and she has been studying for a better way to treat it for years.
Alison and Ami realized that they shared a common mission: to create a convenient, affordable, and highly effective alternative that could help millions of people get relief. Together, they founded Roga and spent two years developing a new alternative treatment for stress management.
Meet the rest of the team

A group of forward-thinking leaders across health sciences, engineering, content production and more, dedicated to building safe, non-invasive products that give you the ability to shift your state and finally take charge of your own wellbeing.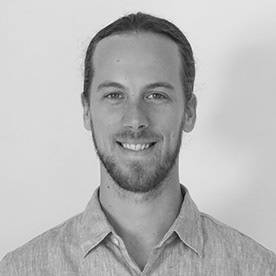 Agustin Apruzzese

Product Design and Industrial Engineer
---
Copyright © 2022 Roga Life Inc. All rights reserved.

The Roga wearable is a device intended to help manage underlying stress that accompanies many conditions and to promote a healthy lifestyle. The system is not intended to treat or cure any medical conditions and is not a substitute for professional medical care. These statements have not been evaluated by the United States Food and Drug Administration [FDA]. Individual results vary, speak to your doctor for solutions that may be appropriate for you.